Principal's Message:
---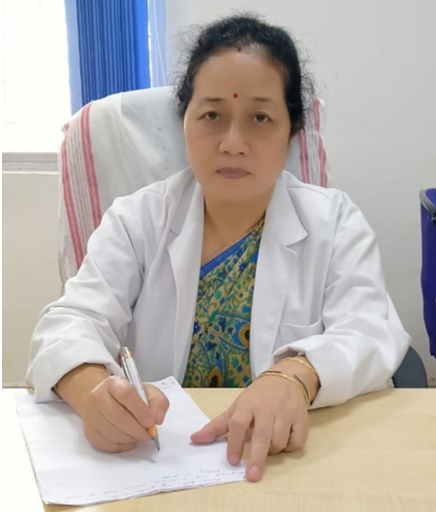 Salutations to all,

The setting up of Diphu Medical College in the lesser known part of the state of Assam heralds a new beginning for the underprivileged people in many aspects. A tertiary care Hospital in a quiet and sedentary environment will reach out to the inhabitants living in remote areas of a wide area, neighbouring districts and the adjacent state of Nagaland.

The hilly terrain of Diphu with its serene surroundings beckons people from all corners of the state. The stately river Dhansiri and Kopili flowing majestically through the district with its picturesque waterfalls is one of the finest attractions far and wide.

The newly developed Medical College which is just taking its initial steps is catering to all types of patients and facing all types of emergencies with full energy. The Hospital has state of the art diagnostic facilities including Covid testing facilities. The faculties too are imparting their quality service to one and all with full determination and vigour. The new College is also catering to Covid-19 patients, maintaining all restrictions required in an Isolation Ward.

Diphu Medical College is ready to take in the first batch of medical students in the year 2020. Clean hostels, spacious classrooms and a library housed with vast collection of standard and reference books along with national and international journals are in full readiness for students. The dissection hall and 3 (three) labs, all modular in approach are keen to open their doors to students.

Diphu Medical College & Hospital is determined to render quality teaching to its students. Erudite teaching alone will not be the aim of our teaching. Rather a holistic approach along with excellence in skill and knowledge will be the key word to be spread amongst the students, so that the outcome will be a good human being, a compassionate doctor and a law abiding citizen of India.
Prof.(Dr.) Sumitra Hagjer, MBBS,MS
Principal-cum-Chief Superintendent,
Diphu Medical College & Hospital,
Baghmari, Diphu, Karbi Anglong-782462, Assam
Contact No: 0367127228/9435144372
EMail : principaldiphu@gmail.com
principaldiphu1@gmail.com